Why choose Hexa System for my project?
Because it is a modular system, practical  and with a solid appearance, without amendments as soon as it is established.
Weight: 61 kg / m² (with water saturated and pattern vegetation).
 .
Benefits:
High capacity of storage and water retention;
Uniform appearance;
Great durability;
Low weight;
Easy to transport;
Easy to install;
Great communication of the root system in between modules;
Low-value transportation;
Water reserve of 25 liters per m², plus what is stored in the substrate.
.
Step  by Step:

.
How can I purchase it?
There are three ways to buy your Hexa System:
Only Material
Material + Installation
Material + Installation + Vegetation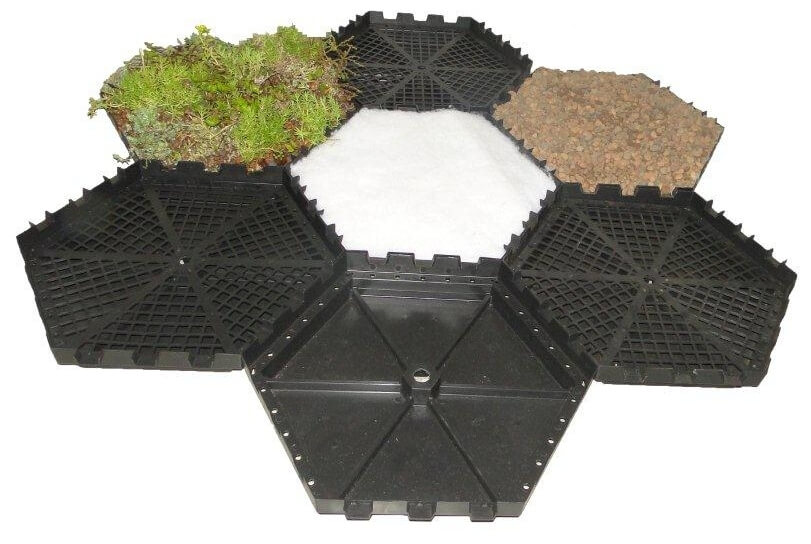 .
Manual:
Soon…
.